The ideal cleaning machine for tile setters and stonemasons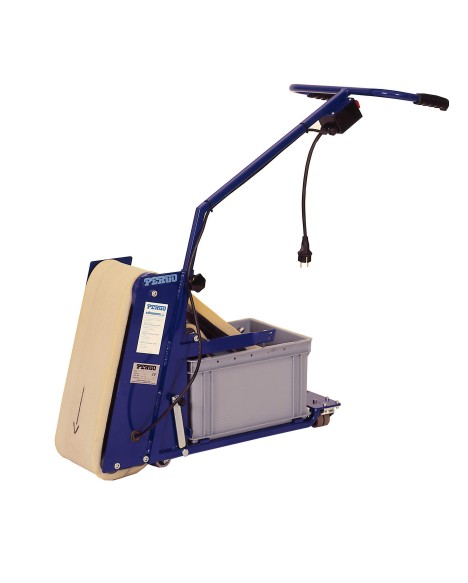 The compact and light machine was specifically designed for smooth surfaces.

The special sponge belt with conveyor belt and V-belt makes the Charly 1 a strong and reliable cleaning tool after filling.

It allows the adjustment of different surface pressures for the achievement of the suitable joints.
Technical data:
Weight:                                  20 kg
Electric engine:                    240 V, 560 W,550 r / min
Sponge belt width:              20 cm
Water content:                    12 litres
Articel Number:
Art.Nr.: 45100                      Charly 1
Art.Nr.: 41001                       Sponge belt Charly
Art.Nr.: 41002                      Water bucket Charly
Distribute the sealant over the entire surface, fill in, pull off excess material and next wash off with the Charly 1.
The Charly 1 consists of an engine-driven sponge belt which is pulled through a water container.
Dirt and excess water is squeezed out by the rollers, so that a fresh sponge band is permanently achieved for the absorption of dirt.
At the return, the excess joint material is washed off without the contacting of any wheel or other machine parts in the cleaned surfaces.