The optimal device for edgings, water stones and small areas.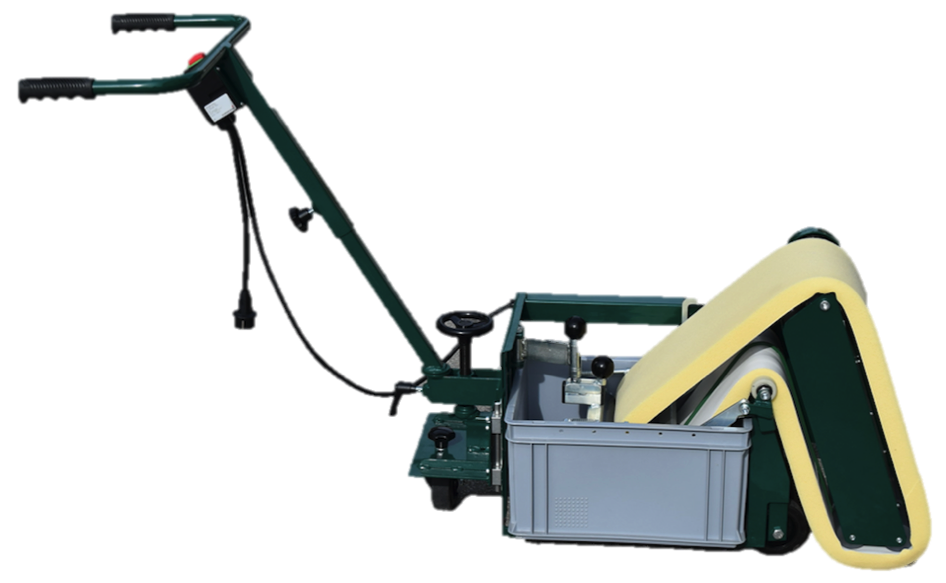 The optimal device for the smooth cement residue-free cleaning of edge sealings, scale and small surfaces.

It cleans the stone slab, but does not wash out the joints.

With this Pergo 200 RS you clean your pavement
6 times quicker and cleaner than with your hand!

No separation of joint material!

.
Technical data:
Weight:                              25 kg
Electric engine:                240 V, 750 W,600 r/min
Sponge belt width:          20 cm
Water content:                 12 litres
Cleaning performance:  in 15 min. ca. 100 lm
Articel Number:
Art.Nr.: 08981                      Pergo 200 RS
Art.Nr.: 08982                     Sponge belt 200 RS
Art.Nr.: 41002                      Water container 12L
Distribute the sealant over the entire surface, fill in, pull off excess material and next wash off with the Pergo 200 RS.
The Pergo 200 RS consists of an engine-driven sponge belt which is pulled through a water container.
Dirt and excess water is squeezed out by the rollers, so that a fresh sponge band is permanently achieved for the absorption of dirt.
At the return, the excess joint material is washed off without the contacting of any wheel or other machine parts in the cleaned surfaces.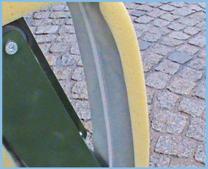 The new sponge belt technology:
New foam type for the absorption of sand grains of max. 4mm. The sponge belt is fed on a conveyor belt with V-belt straps avoiding its expansion and sidewards running, so that a long life cycle is achieved.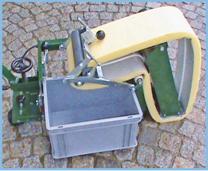 The squeezing unit is flipped up allowing the simple and easy exchange of the water container.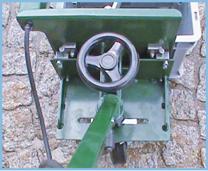 The sponge surface pressure onto the stone surface is stepless adjusted with the handwheel.
The lateral adjustment of the wheels and handlebar allow a allow an extremely variable application area.